We found paradise in Southwest Utah … even if it was supposed to be springtime and David had to wear more than shorts most days (of course, I heard about it daily).  But it was SO worth it!   We enjoyed Snow Canyon State Park, Zion National Park (separate listing), Bryce National Park, Grand Staircase-Escalante, Toadstools and most especially one of our Top 3 Hikes EVER — The Wave.  Complete information at the links below!  Enjoy!
Local Knowledge: Snow Canyon State Park  Lava tubes and miles of "petrified" sand dunes, set in a colorful Navajo sandstone canyon, make for a perfect backdrop for camping. Locals try to keep it secret, but the word is getting out!
Hiking the Wave.  One of the top 3 hikes we've ever done.  Inaccessible not only due to no trail, but also because the US Forest Service limits permits to only 20 people a day to try and conserve this national treasure. Everything you need to know to add this hike to your bucket list. Our lucky day!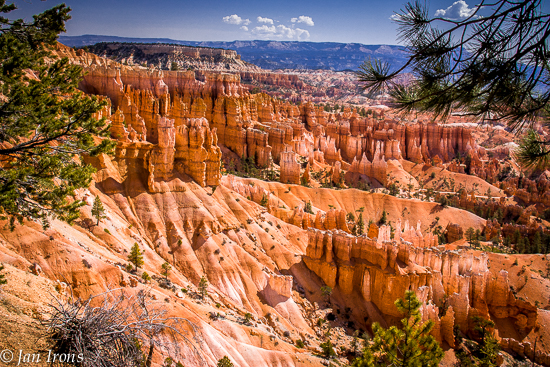 "Helluva Place to Lose a Cow" …. Ebenezer Bryce:  Bryce Canyon National Park.    Can you imagine the frustration the original settlers must have felt trying to keep their livestock corraled in Bryce Canyon?
What's Wrong With Grand Staircase Escalante National Monument?  I had never heard of it … plus it's HUGE and much of it is inaccessible.  But the parts that are accessible are in a class by themselves, even here in the paradise which is southwest Utah.
Toadstools: Grand Staircase-Escalante … Photos.  A great little late afternoon hike to introduce ourselves to the Blanding, UT area.
"Unplugged" in Utah!   Internet and even cell service are very intermittent in Utah … which can be both a good thing and a bad thing!