Welcome to TrailerTraveler! Share our adventures: read our campsite reviews, enjoy the photos and laugh at our misadventures. When David retired, he said we'd never go anywhere he can't wear his shorts. Join us as we cross the USA looking for shorts weather.
Want to follow where we are right now and forget the map?  Click on "Latest News" on the top blue menu of any page, including the home page.  Bookmark "Latest News" to find out what we're up to quickly.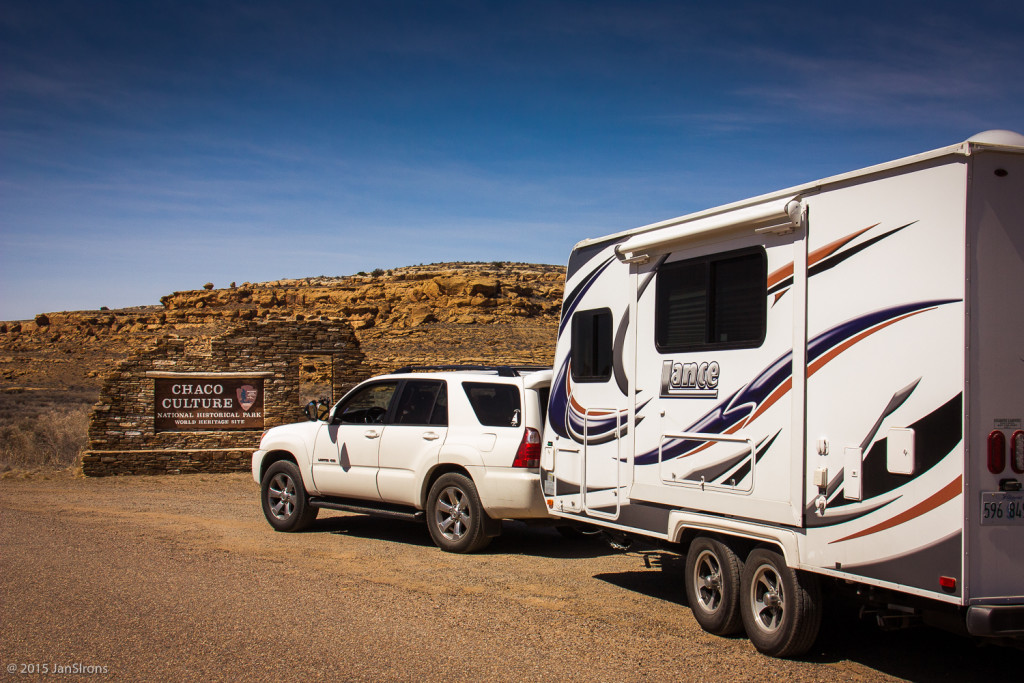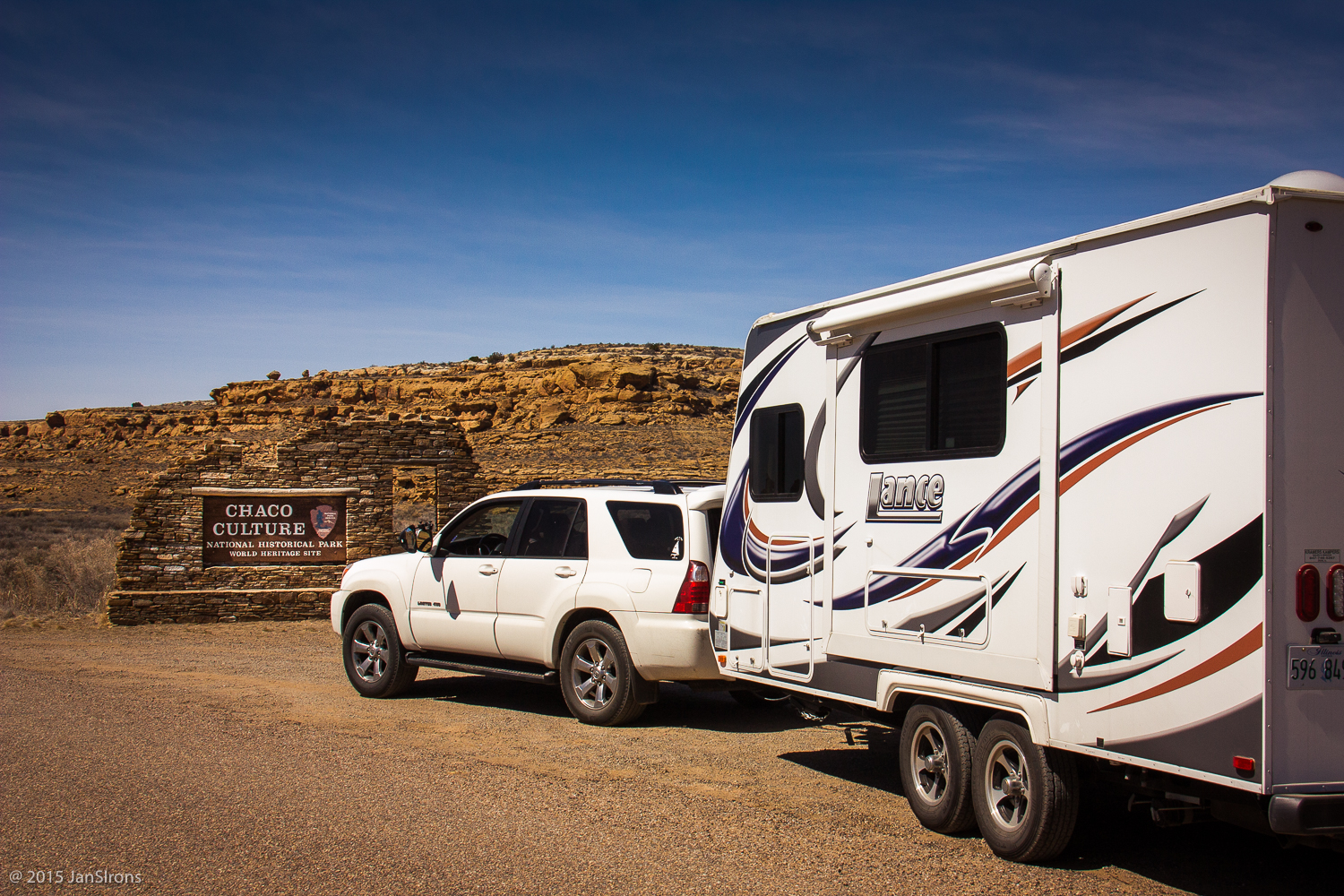 What's next? Our goal is to keep David wearing his shorts all year long!  Join us for our first "snowbird" winter starting Monday!  Where?  Florida, Alabama, Louisiana, south Texas, New Mexico … We just finished our 5,300 mile month's road trip west including 7 National Parks.  Our first major adventure was three months, March, April and May, 10,000+ miles, 20 states, 16 national parks/monuments and countless state & local parks, along with off the beaten path explorations including a pit stop in New Orleans for a bit of jazz.
We love using Google Maps so you can see where we've traveled, but using them isn't always intuitive. Here are a few things you should know to get the most out of this site.
Using the Homepage Top Menu & Map
1.  Click or tap to move the map around – explore!  Clicking or swiping with your fingers will zoom in or out – or use the + and – buttons in the lower corner.
2. Click on a Red Marker to see the Highlight Box for that location.  If the Highlight Box is under the blue header, pull the map down with your fingers or mouse. Move the map with a swipe of your finger or click of the mouse. Zoom in or out by clicking the mouse or swiping your fingers.
3. Clicking on "More Information" in the Highlight Box,  will take you to the Listing where there are links to our experiences and posts about that park/area.
4. At any time, to return to the map home page, click on the Trailer Traveler logo in the top blue menu bar.
5. Click on "Toggle List View" on the far right side of the screen to bring up a scrollable list of each listing in date order.
6. Under the map on the bottom of the page, there's "All Listing Types" and "All Locations"  to allow you to go directly to subcategories, such as National Parks, Beaches, Amazing Places or locations by state.
For example, to find all the campsites we've visited in North Carolina, click "All Listing Types" and select "Campsites".  Then click "All Locations" and click "North Carolina".  Then click on FILTER to get the results – the map will show all the red markers that contain campsite information in North Carolina.  You may need to click on the map and move it around to find all the results.  Or just click on the "Toggle List View" on the right side for an easy list view of all our Campsites in North Carolina.
7. Clicking on "Latest News" at the top menu bar will take you to the posts about the places we've been so far. Click on "read more" on a post excerpt to see the entire post and all the photos.  To return to Latest News chronological list, click on "Latest News" in the blue menu bar.
8. Click on "Essentials" at the top menu bar to access specific information on our favorite eats (recipes or restaurants), favorite gear, learning curve or our RV checklists.
9. Click on "Map" to the left of the Highlight Box to toggle between street, satellite and terrain view maps.
10. Enjoy!  Be sure to let me know what you like and don't like about TrailerTraveler.net, — leave input via comments.  Letting me know what you find useful will help shape the future direction of TrailerTraveler.net.
Cheers, THANKS and Enjoy!    Jan & David
Save
Save
Save
Save
Save
Save
Save
Save
Save
Save