Meaher State Park is both an easy quick overnight stop off I-10 or a destination to explore the Mobile area.  Located at the confluence of 5 Rivers, including Mobile Bay, the Alabama and Tombigbee Rivers, it's all about location!  Other than the campground,  it is small state park with picnicking and a fishing dock as well as a scenic boardwalk over the wetlands that makes a great spot for sunset.
Most of the park is the campground and has 61 RV campsites with 20, 30 and 50-amp electrical connections with water and sewer as well as some tent sites and cabins. The sites are large enough for big rigs and very convenient to I-10 if you're heading west or east.  Here's a google map showing the location:
We felt like we had an oasis of a wonderful park in the middle of everything.  You want a Bass Pro Shop?  10 minutes, maybe.  Need propane? 10 minutes, maybe.  Great homemade gumbo?  10 minutes, maybe.  Going the other way?  GoogleMaps says the USS Alabama is 7 minutes (5.2 miles).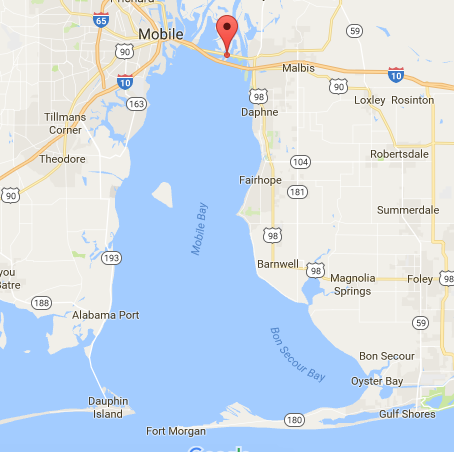 Campground/Park Map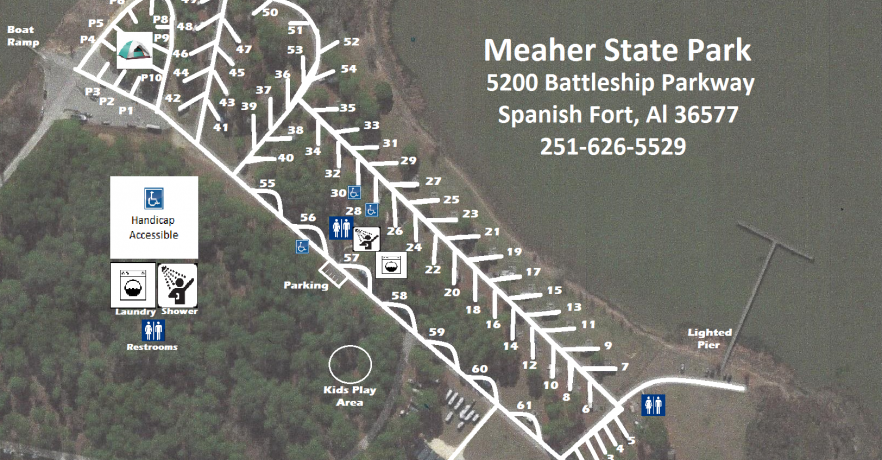 Reservations: Unlike many state and most national parks, reservations for Meaher State Park are made via e-mail or better yet, the old fashioned way, by telephone.  Here's the info:
Meaher State Park
Office and campground reservations – 251-626-5529
Meaher.statepark@dcnr.alabama.gov
Local Park Telephone Number:  251-626-5529

Showers –  Comfort station is new, roomy and clean!  Very nice.  The showers are good size and have separate changing areas, but could use more hooks.  The bench is nice.  But the biggest challenge is to get hot water. Don't worry, it's there!  But the showers have push buttons and there's no temperature adjustment.  The first time you push the button, the water will be cold.  No worries, wait until it's done and push the button again.  A couple of times it took literally six pushes to get warm water for our showers, but we didn't take a cold shower!  And it was chilly chilly chilly when we were there around Thanksgiving 2016.
BONUS POINTS!   Washer & Dryer – 2 washers and 2 dryers.  You can get quarters at the park entrance office.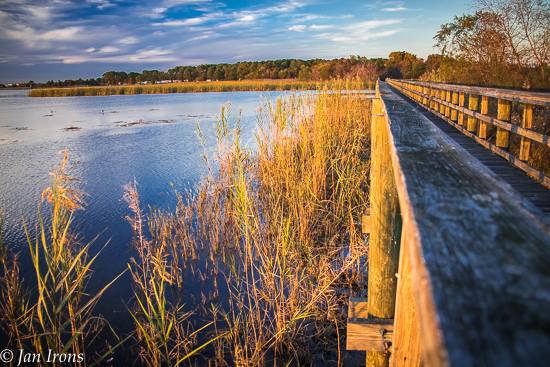 Communications:   Verizon had 4 bars of fairly strong service, used our mifi to upload photos.  Wifi didn't work in our site, but supposedly it did in other sites.
Scenic Value:  Nestled among the giant pines directly on Mobile Bay, the view was great.  Most of the campsites were either on the water or across the street from the water.  We were down a bit and glad to be blocked by some giant pines when the wind piped up blowing in ferociously over the water.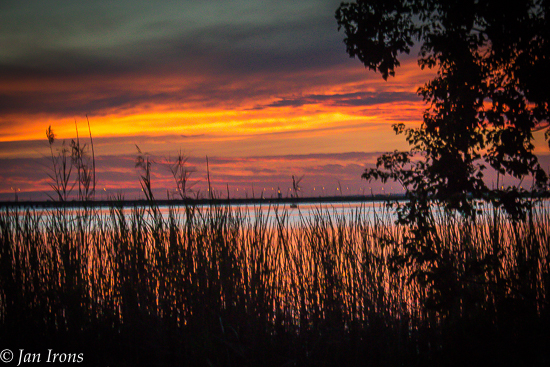 Mosquitos/Bugs:  We didn't have mosquitos or bugs, but keep in mind it was end of November.  Everyone DOES have a huge problem with SUGAR ANTS in this campground (and most campgrounds in the Mobile Bay area).  The reservation confirmation I received from the park office stated on the confirmation to be sure you're prepared to keep the sugar ants out.  Being a neophyte to this type of warning on a campsite confirmation, I called.  They said different campers use different ant repellant, but by far the most effective is COMET.  That's right plain old fashioned Comet cleanser.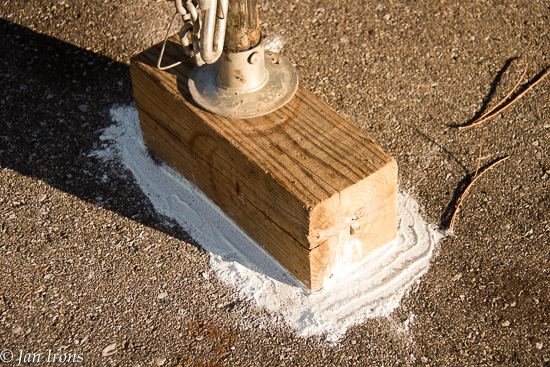 They recommended we liberally sprinkle it around our entire trailer, tires, stabilizers, and anywhere ants could crawl up and get inside.  As we drove in, we noticed outlines of previous trailers and RV's in Comet on the ground.  Strange.  But forewarned, we liberally used our Comet and had no problem.  We added it to around the picnic table after our 2nd day because despite the fact that we hadn't eaten there, the ants found it and were unwelcome.  Other campers had sprays and other methods of preventing the ants.  We always carry a can of Comet these days, just in case.  The Park Rangers told me they have no idea why it works, but sugar ants won't cross a line of Comet.  Go figure.  You learn something new everywhere!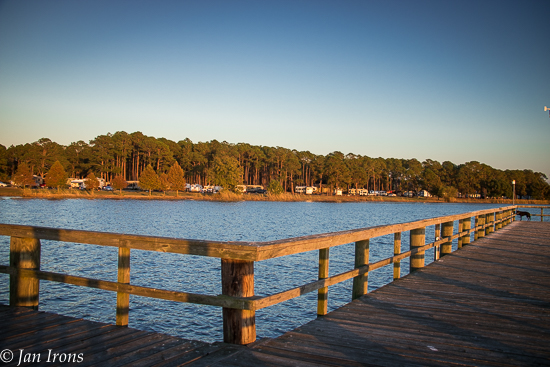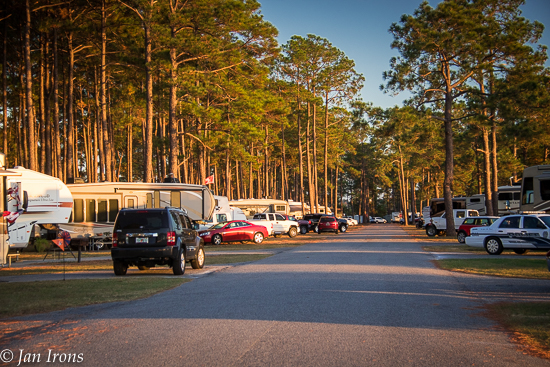 Noise Levels: Nestled between two major causeways/bridges across Mobile Bay, there is a bit of traffic noise, but I'm oversensitive to traffic noise (I prefer NONE!) and it didn't bother me.  The campground itself was very quiet even though it was almost full when we were there.
Campsite:  Site #53 was a last minute reservation for Thanksgiving week, so we didn't get the best spot.  Having said that, we really really liked our site location.  Our site was almost perfect level with a concrete pad, most others appeared to be similar.  NOTE:  when we were there, the security gate was working although others have reported it's broken.  Not sure of the current status.  With a bit of moving, our satellite dish worked very well.  There was no cable.  We also got over the air network channels from Mobile.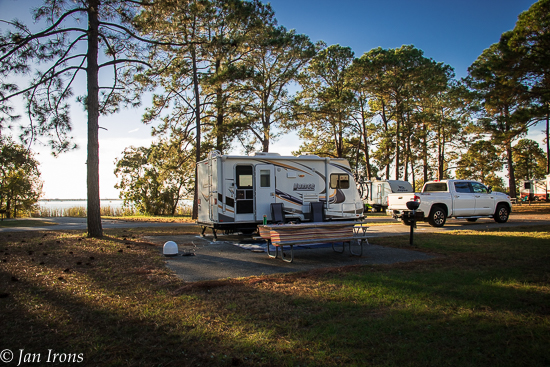 Claustrophobia Quotient.  None.  The sites aren't huge, but they also aren't on top of each other like a commercial campground.  But yet, we had electric, water and sewer.  Very convenient.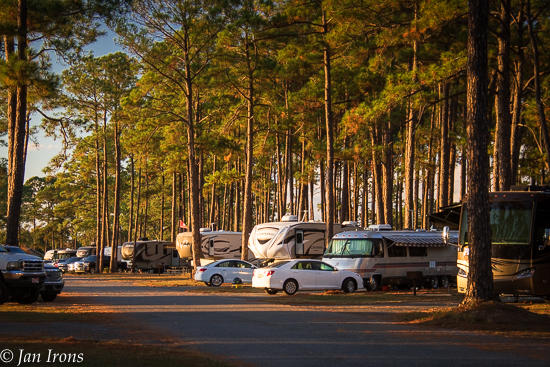 Access to Essentials:  As mentioned previously, the park is tucked between some major shopping areas, Mobile Bay and Mobile is right across the causeway (5 miles).  Three grocery stores are in Spanish Fort and a WalMart is 5 miles down US 98 in Daphne AL (propane is in Daphne as well).  Plus there's always Bass Pro, Dick's Sporting Goods, Hobby Lobby, Kohl's … you get it.  🙂
On the causeway to Mobile are several good fresh fish seafood restaurants and there are more restaurants in Spanish Fort and Daphne which are both 5 miles or so.  We ate at Felix Fish Camp on the causeway … it was alright, probably 3.5-4 star (on a 5 star scale).
Campsite Price:
We stayed a week and our price was $182 per week.  Campsites are $35 a night, but there are 15% discounts available different months and different days for those 62 and older.  You must ask for the discount at the time of reserving the site, so just ask if there are any discounts for anything to be safe.  They were more than helpful – another reason to pick up the telephone and call.
Other Reviews:  Don't take our word for it!  Click here for campsite reviews from RV Park Reviews.  Meaher State Park rated 4 stars with an 8.1 (out of 10) rating.
Have you camped at Meaher State Park?  What did you think?  Did you camp close to Mobile Alabama?  What campgrounds did you enjoy & why?  Please leave a comment and share!  Cheers!  Jan
Save
Save
Save
Save
Save
Save
Save
Save
Save
Save
Save
Save
Save
Save
Save
Save
Save