Come with us on a 5300 mile RV loop from Illinois featuring 6 National Parks.  During 2016's Wild Wild West Adventure we crossed the Continental Divide 10 times, robbed the bears of their huckleberries hiking in Glacier National Park, marveled at golden Aspens, enjoyed wild horses running through our campsite, chatted with bison in North & South Dakota, impulsively stopped at Yellowstone and the Grand Tetons (including David's birthday in Jackson Hole, WY), cheered for Navy at the Air Force football game, and capped off the adventure visiting cruising friends, Rich & Carla in Wichita.
It was a bit chilly for David's goal of wearing shorts – he finally got to don shorts again 3 weeks into the trip. But at least it didn't snow! David finally admitted maybe he needs to breakdown and buy one more pair of quick dry hiking pants.
During our 6 National Parks (4 unplanned), 3 State Parks and 5,300 miles, we hoped to encounter wildlife and fall foliage … countless bison/buffalo, elk, pronghorn antelope, prairie dogs, wild horses, mule deer, white tail deer, jack rabbits, black squirrels and even a few moose (plural) later … our Wild Wild West Adventure Tour is done.  It'll take a while to write about all our adventures, but in the meantime, here's the quickie photo tour!
Badlands National Park
Badlands National Park was not on our radar, but we were a day early arriving in the South Dakota area, so we stopped for a day.
Mt Rushmore National Park
The reason we stopped in South Dakota, the area was SO much better than Mt Rushmore, but it's iconic, actually quite impressive and a must visit.
Wind Cave National Park
Wind Cave National Park was not on our list – our 2nd unplanned national park visit!  Known for its "Boxwork", thin blades of calcite that project from cave walls and ceilings, forming a honeycomb pattern, Wind Cave has miles and miles of cave were formed not by water erosion as normal caves were formed, but by acid dissolving intensely veined limestone leaving calcite "fins" which intersect each other in angles forming "boxes".  In the entire world, boxwork is only found in Wind Cave, which makes it special.
Custer State Park, SD
Can you say wildlife???  Custer State Park was the perfect base for exploring this area of South Dakota … and we could have easily stayed longer than our allotted 3 days.
Theodore Roosevelt National Park, ND
Reputed to be one of the best places to view native American wildlife, we went looking for bison, elk, pronghorn and prairie dogs.
Glacier National Park
In all the great USA, so far Glacier National Park is my favorite national park … even over some pretty dramatic Alaskan scenery.  I just love Glacier … and having some of our best friends in the area, helped when the weather turned rainy … but apparently rain gets stopped by mountains and there was always somewhere in the area to hike where it was dry.  Go figure!
Yellowstone National Park
We were not anticipating a stop at Yellowstone National Park, but found much more than the iconic geyser, Old Faithful.  We also found another FULL national park campground.  Tough to be impulsively changing plans on this adventure!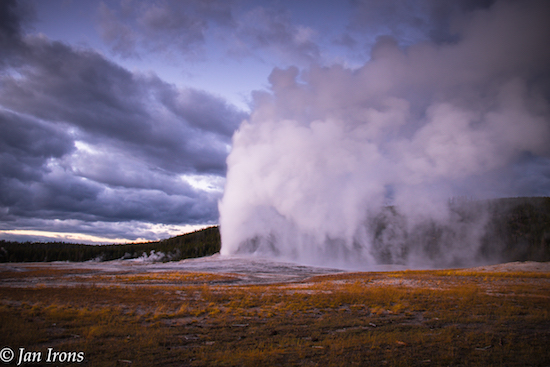 Grand Teton National Park
Another park we hadn't planned to see … glad we made the detour.  I can tell you one day is NOT long enough to see either Yellowstone or Grand Teton, but we had a good glimpse into possibilities for someday!
Denver
Visiting family is always a highlight of trips west …
From Denver, we stopped in Wichita to visit Rich & Carla and be introduced to Kansas WIND.
All in all a great trip with much much more to come on the blog … stay tuned!   Cheers!  Jan & David
Save
Save
Save
Save
Save
Save
Save
Save
Save
Save
Save
Save
Save
Save
Save