The Biggest Little Rodeo in Texas, was full of action, color, cowboys and on our winter bucket list.  Los Fresnos, a little town between Brownsville and Harlingen down in the far far south tip of Texas hosts the rodeo the 3rd week of February each year.  This year we were lucky enough to go to our first rodeo.  I took thousands of photos, but here are a few …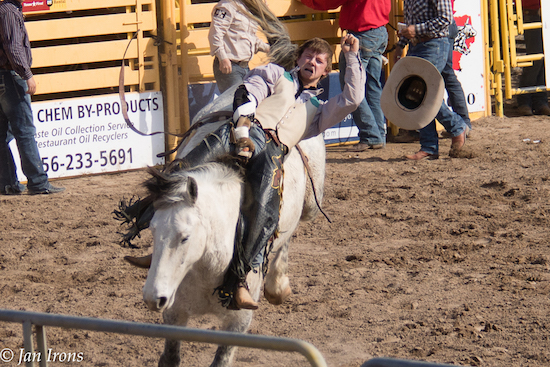 Look closely … this poor bareback bronco cowboy just lost his hat!  How in the world any of them keep their hats on is beyond me.  Some wear helmets, especially during bull riding, which seems smart.  Heck, I wear a helmet for BIKE (as in bicycle) riding and somehow bull riding seems much more dangerous!
But before we saw bull riding (the rodeo's first, and last event), the US Border Patrol displayed the colors.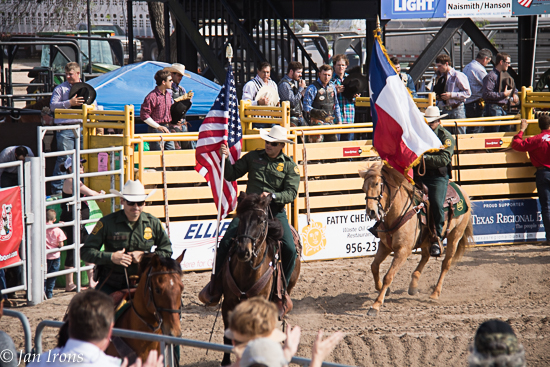 Before the colors, we wandered around the rodeo grounds which included a colorful carnival – unfortunately it was too windy for the big rides to be operating.  Not sure I've ever been to a carnival where it was too windy for the rides to run!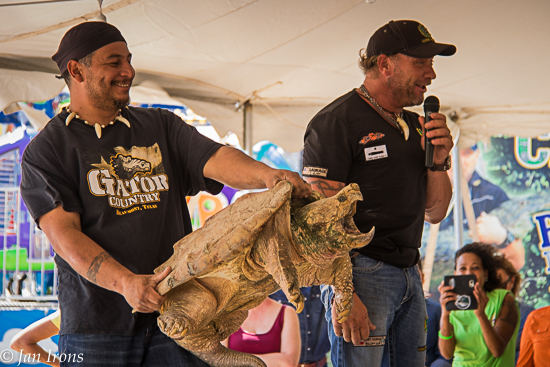 Also before the big show, there was the gator show with Gary from Gator Country, who bills himself as "nuisance alligator rescue". In October 2016, Gary caught the biggest alligator ever caught alive in Texas, 13'8″.  "Big Tex" now resides at Gator Country, along with this giant prehistoric alligator turtle,  if you'd like to visit them.  Click the links to go to the ABC News report on capturing "Big Tex" and Gary's "Gator Country".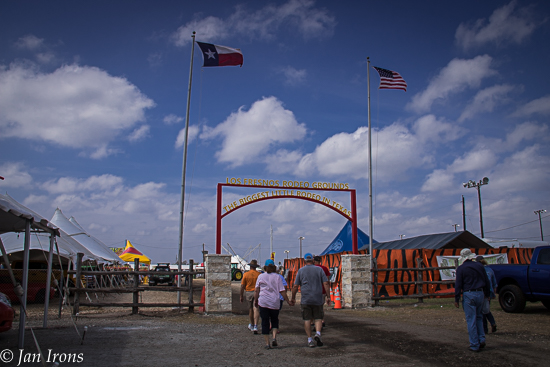 Entering the rodeo – the gate promised "The Biggest Little Rodeo in Texas", having never been to another rodeo, we heartily agree.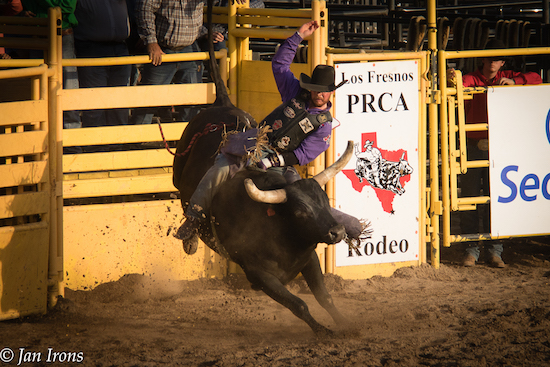 After all the preliminaries, the first event was bull riding!  These guys are crazy, but it was interesting to watch!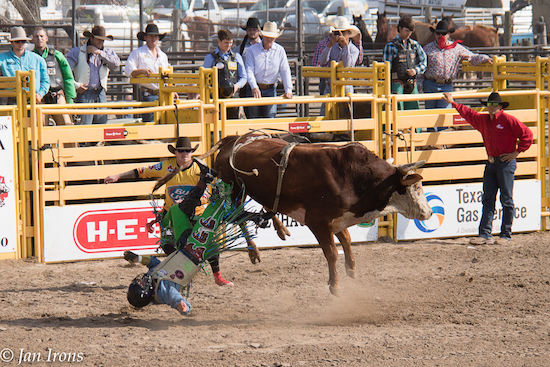 Good thing this guy has a helmet! And then it was time for the "Mutton Busting" featuring 5-7 year old kids.  Not sure this isn't child abuse, but the kids & parents alike seemed to enjoy it.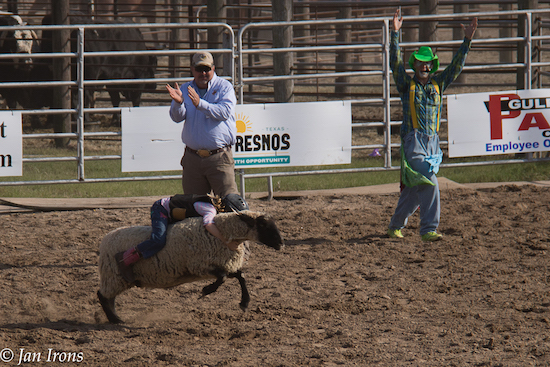 This little girl hung on for 2nd place while spectators and the rodeo clown went nuts.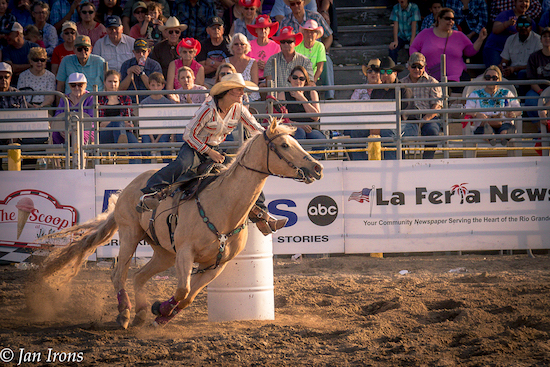 A little barrel racing was a change of pace.  The pace to beat was 17.76 seconds, no one on Sunday bested that time so we didn't actually see the winner, but it was FAST and exciting.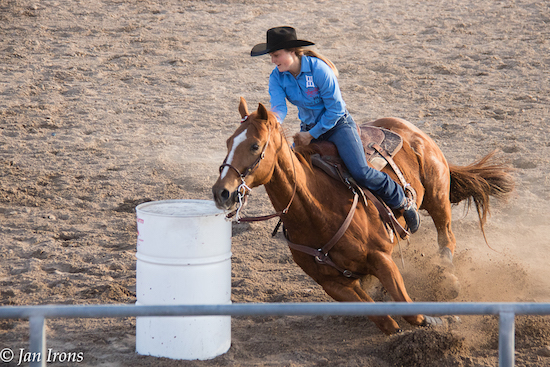 This guy's not really sitting down on the job, he just lassoed this calf, jumped off his horse and is in the process of flipping it upside down in calf wrestling.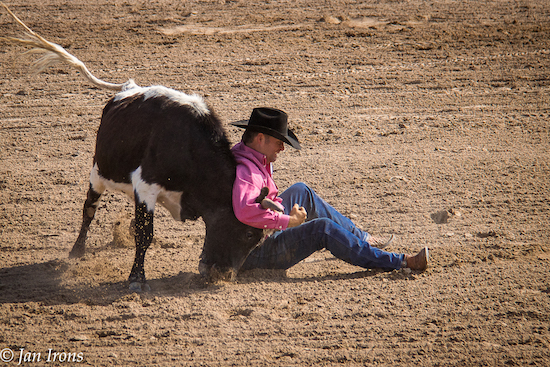 On to bronco riding.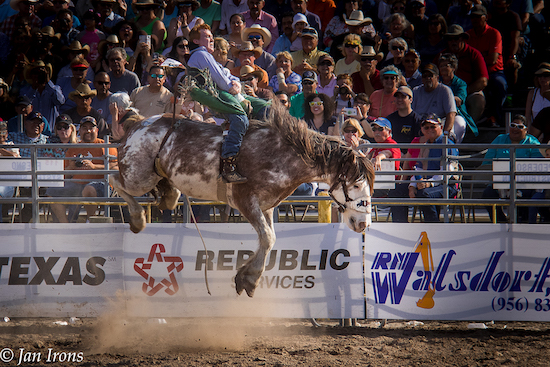 Bareback first …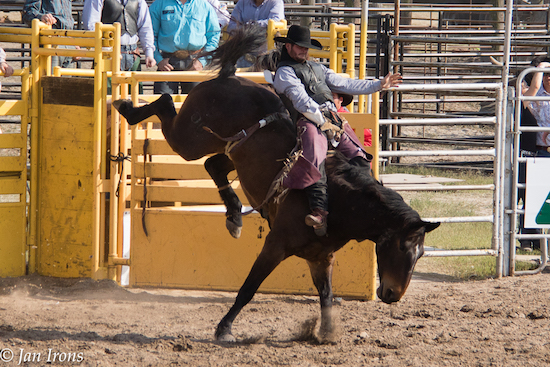 Then with a saddle….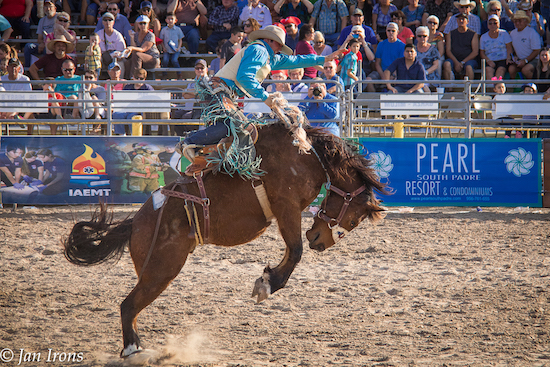 And another one bites the dust!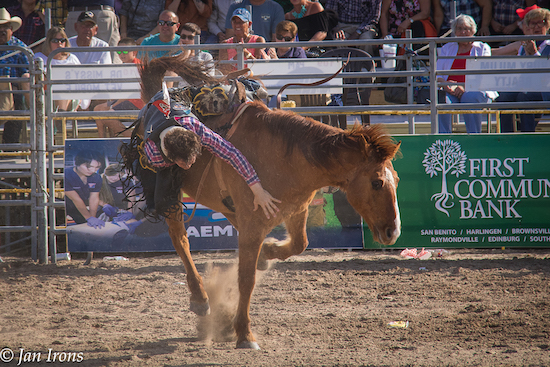 Luckily no one was hurt. Judging from the packed house and enthusiastic crowd, a lot of folks in Los Fresnos and surrounding areas, enjoy the rodeo!  And so did we!  This little 11 year old girl performed mid-rodeo but was too close for good photos.  I guess too close is always a good thing!  🙂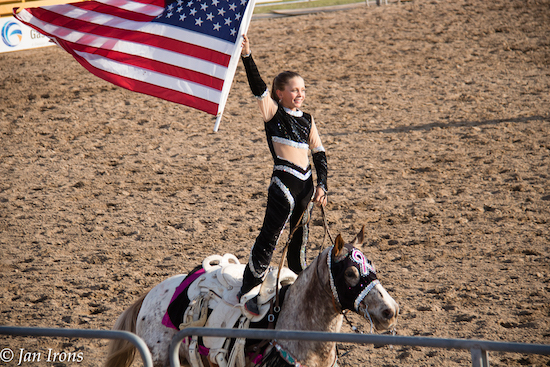 Cheers to the Biggest Little Rodeo in Texas!    Comments?  Please leave a note and share!  Jan
Save
Save
Save
Save
Save
Save
Save
Save