Garden of the Gods is not just in Colorado!  Garden of the Gods in the Shawnee National Forest, southern Illinois, makes a fine close to home camping get-away … and just happens to be where we're camped right now!  I couldn't help but post a few pics from yesterday … even though ….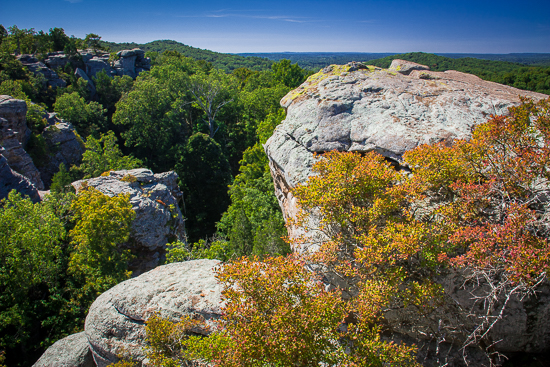 This blog is beyond mixed up – WAY behind!  I haven't finished the last month of our out west adventure this spring or the final few days of our recent trip to Glacier National Park … and now I'm posting photos from the Garden of the Gods, Shawnee National Forest?  Yep.   That's right.  Sorry.  I'll catch up if there's ever a rainy day! Maybe.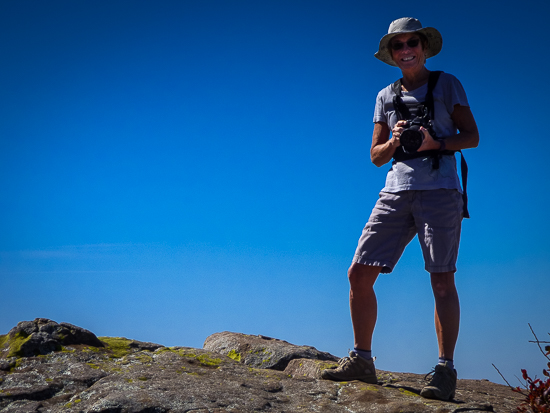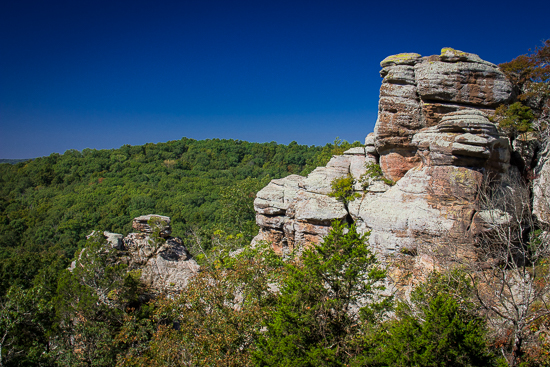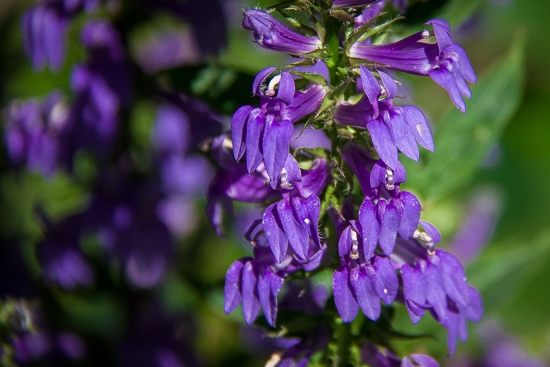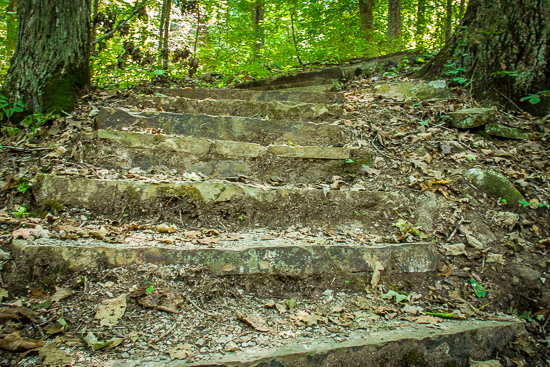 After Rim Rock Trail, we checked out the Pounds Hollow nat'l forest campground for future info, but decided where we're camped at Lake Glendale is more convenient since Shawnee National Forest is rather spread out and there are many areas worthy of exploring.  Here's our campsite, #17 … nice except too many trees for the satellite dish to work, oh well, no presidential debate tonight (and no Monday or Thursday night football, which is too bad…).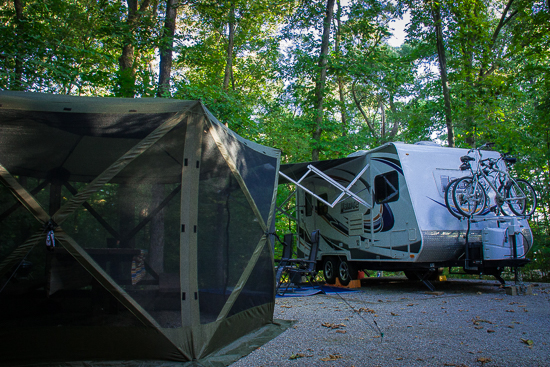 After exploring Garden of the Gods and Rim Rock Trail, we decided to take a drive down along the Ohio River.  David heard there was a free car ferry from Cave-In-Rock… yes there was, and we rode from the Illinois side to the Kentucky side … and back, all in about a half hour.   🙂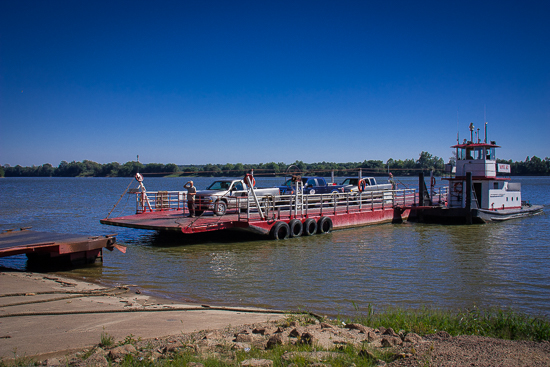 Finishing up the day, we drove a bit of the "Scenic Ohio Highway", tried to find Tower Rock which was an epic fail and ended up exploring abandoned river lock #51…   while we were there a barge went by.  I do love just sitting and watching the river go by…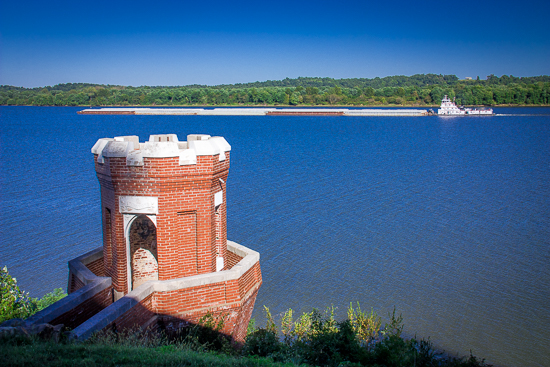 And that was my day today.  I hope you enjoyed your day as much as we did!   Cheers!  Jan