Do we need towing mirrors to tow an RV or our travel trailer?  Depending on the vehicle, towing mirrors may be a necessity, they certainly are on our little Toyota 4 Runner!  Without them there's no visibility around our 20'9″ Lance 1685 travel trailer.  Our dealer recommended them and we bought them on the spot … one less decision since we knew nothing about towing a travel trailer when we bought our 2014 Lance 1685.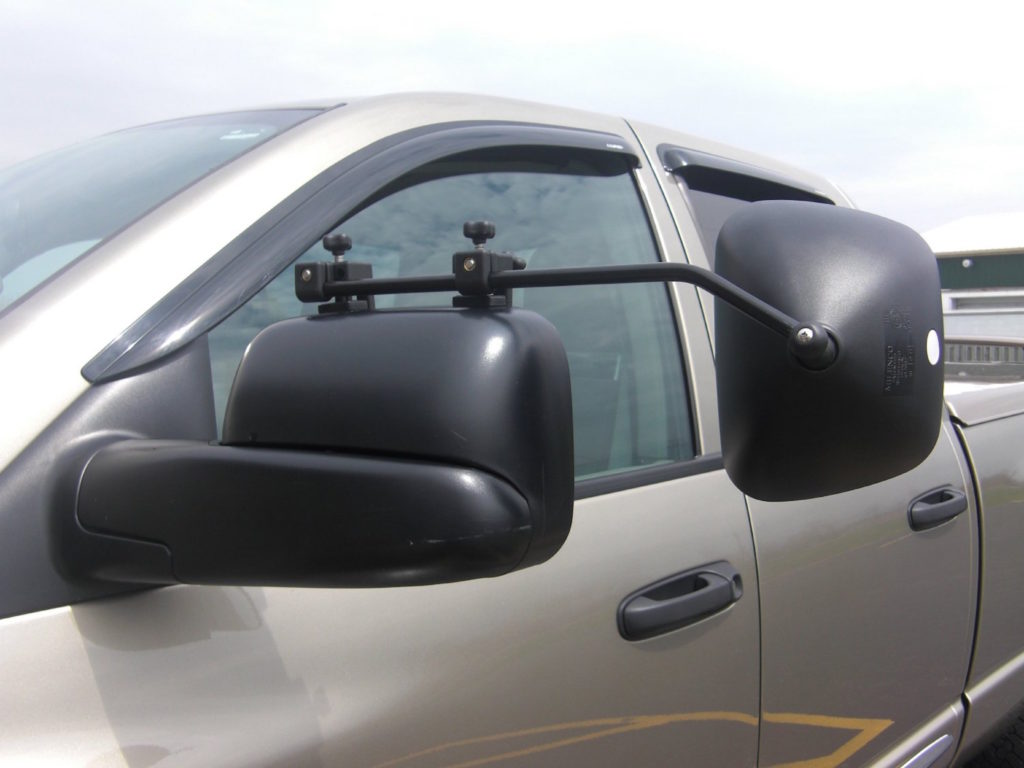 Here are the mirrors our dealer recommended, available at Amazon.
Milenco DM-2912 Grand Aero3 Towing Mirror Twin Pack Universal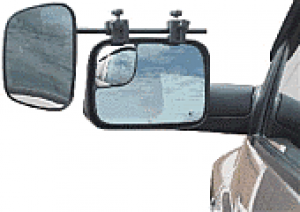 "Design mounts on all existing mirrors. Easy grip clamp attachment, no tools required.  Balanced design stops vibration. Wide view including top to bottom of your towed unit.  Stainless steel screws with brass inserts. Innovative patented design.  Spare parts available.  Works with curved mirrors. Comes with Storage Bag"
Pros
We don't notice them and don't think about them. They stay on and keep on doing their job.
A frequent complaint is vibration at "high speeds", we've had no vibration, but remember that we tow between 55-60 mph due to the size of our tow vehicle
They're sturdy enough to have survived over 11,000 miles to date.
They're universal and fit our Toyota 4 Runner perfectly.
We can remove them and store them inside when not in use or just when we don't want to leave them out.
Cons
At somewhere around $100/pair, they may not be the least expensive towing mirror addition on the market, but we think we got what we paid for … value for a well made product.
Since we have no experience other than these mirrors, are there other towing mirrors you like?  Please leave a comment and share!  Cheers!  Jan