4,000 miles towing our Lance 1685 and 5,300 miles overall, our September Wild Wild West Fall Foliage RV Road Trip is now history and was a success! 7 National Parks, countless National Forest/BLM areas and state parks.  Not only did we see Aspen-Glow (golden aspens) but all kinds of wildlife, including 14 "big" species, 7 "little seen" bird species… and lest we forget, the buffalo that visited our front yard in Custer State Park and the wild horses that ran through the campsite in Theodore Roosevelt National Park.
This Google Map should be clickable.  I'll be adding photos & information to each stop. If the map doesn't work, try this link:  Google Fall Foliage National Parks Loop
The Route West: September Fall Foliage RV Adventure
In case anyone is curious about the route we took from Central Illinois to Glacier National Park and back, here are our stops and the mileage between, courtesy of my favorite planning tool, RVParky.com.
Neoga, IL to Lake Anita State Park, Anita, Iowa                          476 miles
Lake Anita State Park to Badlands National Park, SD                494 miles
Badlands National Park to Custer State Park, Custer, SD          104 miles
Custer SP to Theodore Roosevelt National Park, Medora, ND  278 miles
Theodore Roosevelt NP to Whitefish, Montana                           629 miles
Whitefish Montana to Yellowstone National Park, MT             383 miles
Yellowstone NP, MT to Grand Teton National Park, WY          136 miles
Grand Teton National Park, WY to Ft Collins, CO                     435 miles
Ft Collins CO to Cherry Creek State Park, Denver, CO              79 miles
Denver, CO to Wichita, KS                                                               519 miles
Wichita, KS to Neoga, IL                                                                  552 miles
Our trusty new to us Toyota Tundra pulled our #RV #Lance1685 over 4,000 miles and we added an additional 1,300+ miles just wandering and exploring everything from national parks to state park scenic drives and long forgotten national forest trails.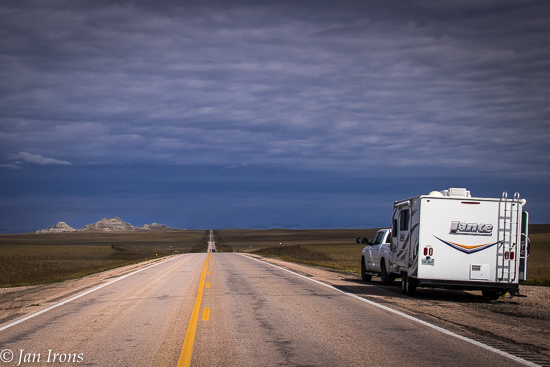 What We Did Right
1. Early Planning – reservations for Custer State Park and Theodore Roosevelt National Park campgrounds paid off as both campgrounds were FULL, leaving Park Rangers scratching their heads about where all these people came from 3 weeks AFTER Labor Day!
2. Enroute, we used the Allstays App to find Lake Anita State Park, IA for a stopover night 4 miles from the interstate rather than staying en route at a rest stop or a WalMart (both of which we do frequently).  We also use Allstays to find the nearest Pilot gas station (Good Sam Members get 3 cents off per gallon) and the next rest stop.
3. Spontaneity/Flexibility.  Of the 7 National Parks we explored this trip, only 3 were planned in advance.  Badlands NP was added when we made more miles than anticipated on our way out to Custer SP.  Wind Cave NP was added while we were at Custer and it was a short drive south.  Yellowstone & Grand Tetons/Jackson Hole were added at the last minute because we couldn't get a reservation in Denver – Cherry Creek SP & Clear Creek RV Park (in Golden) were both FULL for the time we wanted to spend.  So I guess the FULL syndrome worked in our favor for Yellowstone & Grand Tetons NPs.  We had to camp in commercial campgrounds to visit both, but I'm so happy we made room in the schedule for brief stops!  We definitely want to return to Grand Tetons and Yellowstone is on my brother's bucket list, so we'd go back there too.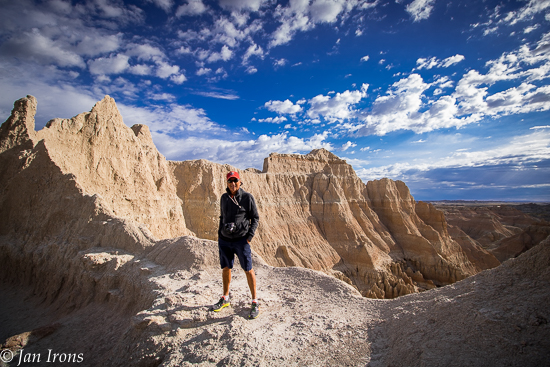 What We'll Do Differently Next Trip
1. TAKE MORE TIME!  Even a month, covering this many miles made us tired and unable to fully enjoy our adventure.  We're beginning to appreciate the 2/2/2 "rule" (guideline?) we originally heard from the Lance Owners Association Forum. 
"Drive no more than 200 miles/Stop by 2 PM/Stay 2 Nights"
For us, it's not practical to drive only 200 miles a day traveling cross country.  On this trip, we had 7 days of almost 500 miles+ which was far too many miles. Especially when we have to get up the next morning and do it all over again.
2. Make More Reservations.  We did not get to camp in Badlands NP, Yellowstone NP or Grand Teton NP due to sold out campgrounds!  There were some 1st come/1st serve opportunities in Grand Tetons, but the other campgrounds were either FULL or closed – lots of stuff closes mid to late-September. Strange since we've always heard that after Labor Day, the kids are back in school and campgrounds will be wide open. Not this year!
3. No More Time Schedules!  At first glance this seems to be in direct opposition to #2 Make More Reservations, but not really.  We want to camp more places where we can relax and take more time, meet more campers and generally explore what the area has to offer that we might not have known about before being there.  If we have to make reservations, we should plan for more than 2 nights to give us the flexibility to just sit in camp watching the campfire crackle.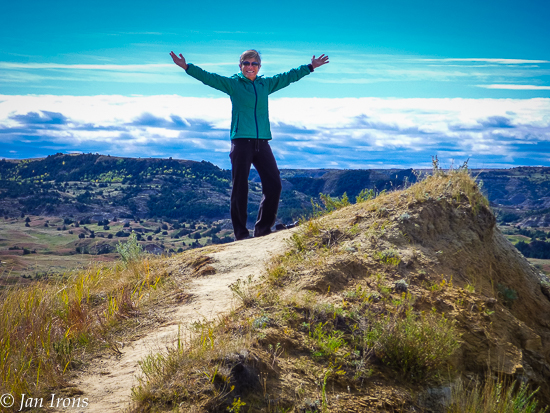 4. Boondocking. Our bucket list has always had camping "off the grid" on public land – Bureau of Land Management & US Forest Service. We've passed some amazing campgrounds on forest service dirt roads in several states, but we have yet to actually try boondocking. Our reticence isn't because we don't want to … it's a bit intimidating when we think of actually making a turn off onto a Forest Service dirt road while towing the travel trailer…  We've promised ourselves .. next trip (which, BTW starts in two weeks!!!).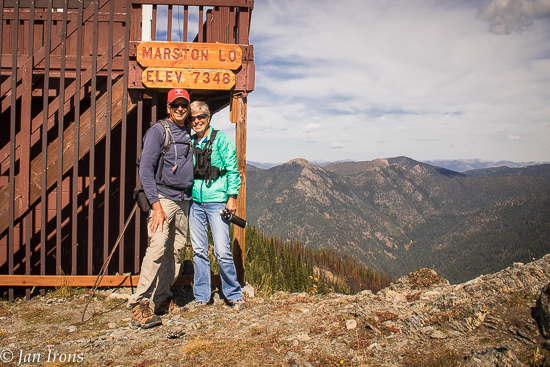 So when do we plan to implement our intended Differences For The Next Trip?  Our 1st Snowbird adventure starts in two weeks!  Stay Tuned!  The "plan" is no plan, but includes Florida, Alabama, Texas, New Mexico and various states in between … seeking places David can wear his shorts all winter long!