Population 3.  An official  US Post Office but also a Music Hall and a general store. Dance. Music. Fun. Cold beer. Luckenbach Texas.  Not even Moonshine, IL compares!  🙂  Where else but Luckenbach can you find an ATM (they don't take plastic) in an outhouse?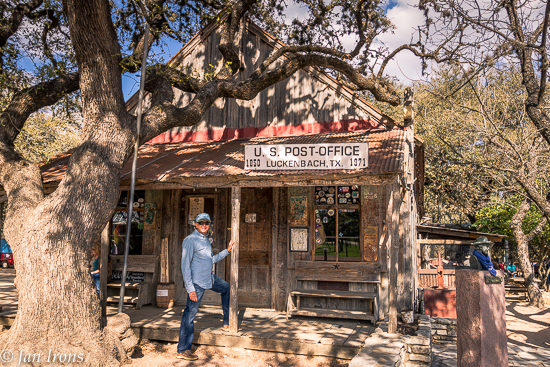 OK, so the US Post Office actually closed in 1971 – they even retired the zip code – 78647.   I guess "Population 3" didn't survive downsizing.  These days Luckenbach is almost officially a ghost town in the middle of literally nowhere, Texas.  Originally built in 1849 as a general trading post by a German immigrant – ironically one of the few that never broke a treaty with the Comanche Indians with which they traded.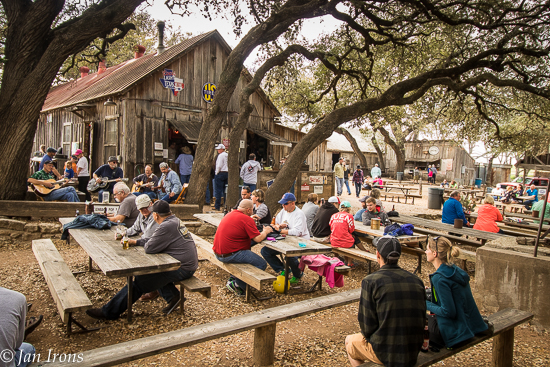 Waylon Jennings and Willie Nelson vaulted Luckenbach to fame in 1977 when they recorded Luckenbach Texas (back to the basics of love).   The song skyrocketed to #1 country and #25 pop music on the charts.  Click the video below to hear the song.
"The only two things in life that make it worth livin'
Is guitars tuned good and firm-feelin' women
I don't need my name in the marquee lights
I got my songs and I got you with me tonight
Maybe it's time we got back to the basics of love

Let's go to Luckenbach, Texas
Waylon and Willie and the boys
This successful life we're living's
Got us feudin' like the Hatfields and McCoys"
Luckenbach … where anybody can be a "picker" …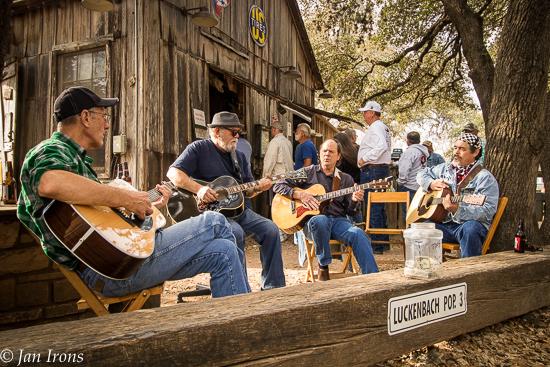 Luckenbach even shattered the standing German Guinness record (50) for the most guitar players gathered at one time to play continuously — for number of "pickers" playing continuously- 1,868!  Must have been total cacophony!  But their Guinness Book of Records continues.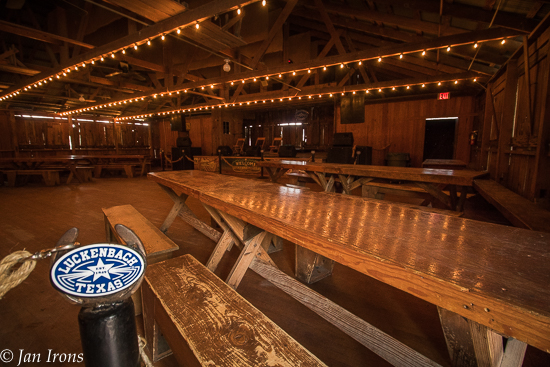 As does live music in the dance hall every weekend and live "pickers" on the back porch daily.  On a Wednesday afternoon, we saw between 2 and 7 "pickers" playing together at any one time.  And they were pretty good too!  Nice place to while away some time in the middle of nowhere Texas!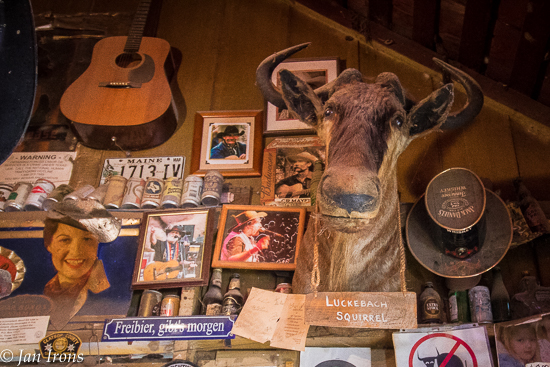 As their slogan goes:  Everybody's Somebody in Luckenbach!!!
Some more photos to prove I didn't just make all this up!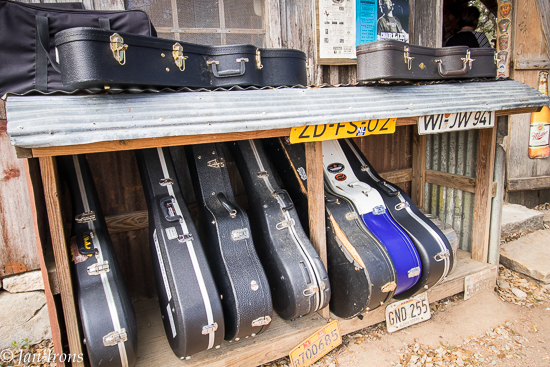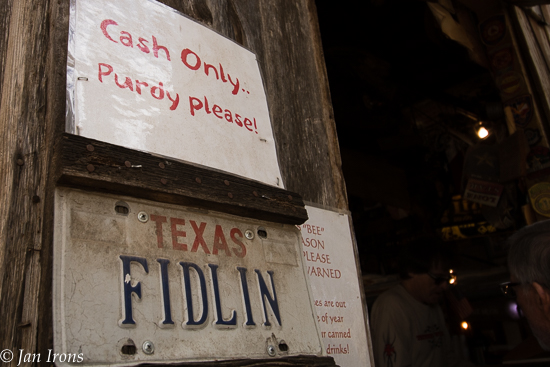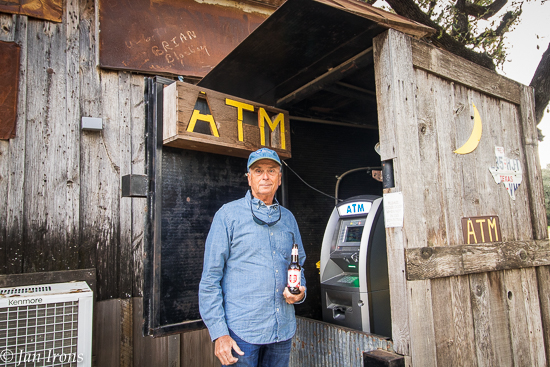 Everybody's Somebody in Luckenbach!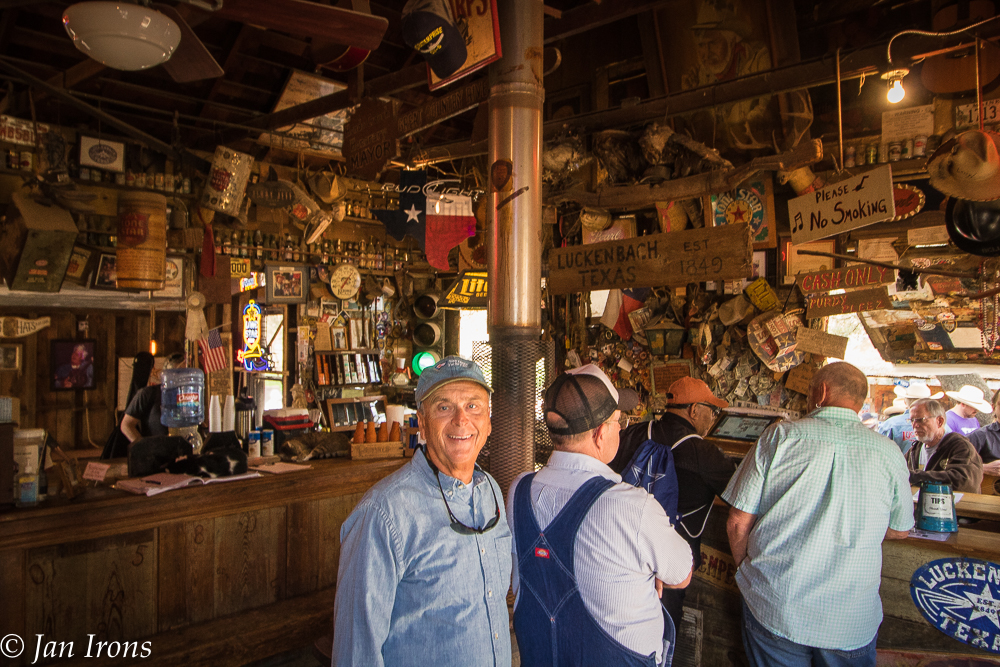 Save
Save
Save
Save
Save
Save
Save
Save
Save