Exploring Florida's Gulf Coast is always fun and despite the fact that we've been here multiple times, we've had fun again this year.  Gulf State Park in Gulf Shores and now Coastline RV Resort in Eastpoint, Florida, we're finding even more fun than before.  Come along – you might get some ideas for your next trip to the Alabama/Florida Gulf Coast!
But first back to Gulf State Park …  so many miles of new bike trails/boardwalks – even overpasses to the beach pavilion and pier!  We were one of the first to ride the newly opened overpass!
The first thing we do when planning a trip to the Gulf Coast is to check the Navy Blue Angels' practice schedule – here's the link.  A free Blue Angels performance/practice?  Yes please, every time!
Fort Morgan is always one of our favorites – we spent very little time in the fort this year, just spent our time on the beach and watching for big ships going in & out of Mobile – within yards of the beach by Ft Morgan.  There are so many more things to do – here's last year's suggestions – be sure to take the $5 per person round trip ferry ride from Ft Morgan to Daulphin Island and back.  Great inexpensive way to be out on the water.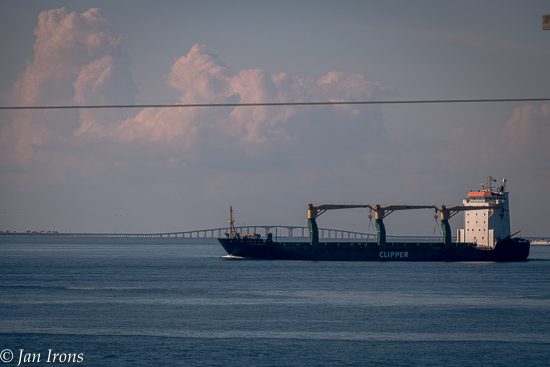 We're usually here in the fall – and twice we've been lucky enough to enjoy the Monarch Butterfly migration!  Monarchs are everywhere – especially after a cold front – apparently they blow down from up north on the north wind following the cold front.  Maybe they're smart – get outta places David can't wear his shorts!
Moving on down the coast to Florida's Forgotten Coast.  We camped at St George Island State Park two years ago and thoroughly enjoyed it.  This year we waited to late to get reservations – so be sure to get your reservations early.  Same with Henderson Beach State Park and Topsail Hill State Park – both places we had hoped to camp, but didn't make a decision in time to get a reservation.  🙁
This year camping in Eastpoint, we travelled from St Marks to Port St Joe exploring the area much more than last time when we spent most of our time on the island.  We didn't ignore the island this trip – flying our kite on the empty beach, riding our bikes to the far east end, picnicking and wandering the beaches.
Our favorite day this year was the Lighthouse Day Trip – 4 lighthouses grace these waters and all but one are open to the public – and the one that's not open to the public is in St Marks National Wildlife Refuge and well worth a visit.
Lighthouse #2 – Crooked River Lighthouse – still in use to help ships/boats navigate the treacherous  pass between St George and Dog Island.   We had fun climbing this one – although it gets a bit narrow!  Only one party at a time is allowed to climb because there's no room to pass on the stairs.  $5 per person, no flip flops!
Then we passed St George Island Lighthouse – we climbed it in 2014 – and headed on to Cape San Blas Lighthouse – now in Port St Joe.
Cape San Blas Lighthouse …
Beyond the lighthouse day, we enjoyed an afternoon at the ANERR (say WHAT???) Apalachicola National Estuarine Research Reserve.  FREE – check open hours before you go.  Inside the nature center are three aquarium tanks with fish and creatures native to their environment – saltwater, freshwater and brackish water.  If you happen to visit when the fish are being fed, you'll learn a bunch more than otherwise, but there doesn't seem to be a specific schedule – you could call and ask.
And do NOT miss Apalachicola… stop and have a craft beer at the Oyster City Brewing Company – but beware, they serve nothing but beer & popcorn.  No water, no pop/soft drinks, nothing other than beer & popcorn.  Open air seating and lots of fun.  After you enjoy the craft beer – do not miss browsing through The Tin Shed Nautical & Antiques.  If you've ever wanted a fishing buoy, a wooden ships wheel, a stack of orange lifeboats or anything else remotely nautical, this is the place.
And while in the vicinity, wander across the street to the park and watch the Apalachicola River run into the bay.  If you're lucky, you may enjoy watching the dolphins cavort and feed under the bridge – throwing their prey fish into the air before catching them with a splash/smack of their tails.
Don't neglect having some fresh seafood while in the area – it doesn't get any fresher than this!  YUM!
Have you found something amazing to do along the Forgotten Coast that we missed?  Please post a comment and share!  Cheers!  Jan