Want this as the view out your screen door?  I loved this view from our Lance 1685 in Zion National Park.
Or how about this for your front patio?
Unless you're a gazillionaire and can afford beachfront and mountain property with these views, the ONLY way to experience the best in nature is camping.  Hotels and even park inns just aren't the same surroundings.
Live it with a camper!
We spent alot of time researching RV's and campers before we ordered our brand new 2014 Lance 1685 Travel Trailer.  We're primarily cruisers (aka living aboard a sailboat), click here for our reasoning to add a travel trailer to our lifestyle. After 10,000 miles, let me tell you why we still love our choice …
1.  It's a travel TRAILER!  We can disconnect from our truck and have transportation to explore the wonders around us.  After all, what's the point of having a camper if you can't explore!
2.  Our Lance 1685 is SMALL!  Some people might think that's a disadvantage, but some national parks/forests and state parks have limits to the length of trailer allowed.  Even more than that, we've found that tight maneuvering quarters limit where we camp much more than size restrictions.   And as it turns out, although we weren't sure at the time, 20'9″ of travel trailer is PERFECT for the two of us.
3.  We can tow it with our 10 year old 6 cylinder Toyota 4 Runner 4 X 4.  Even with all the zillions of varieties of "ultra light" trailers these days, very few were under 4000 lbs dry weight.   Our 4 Runner is rated to tow 5000 pounds.  We figure adding all our stuff plus the extra propane, battery and solar, we're right at that 5000 lbs limit.   The good news is that our "little engine that could" has taken us 10,000+ miles so far!  UPDATE:  Our 2014 1685 is listed at net weight under 3800 lbs – the 2017 1685's are now listed at 4300 lbs net weight – Lance has upgraded the frame, added 2 side windows to the slideout and other upgrades that all contribute to more weight.  Of course, we've upgraded our tow vehicle and now tow with a Toyota Tundra, so since this was originally written, some things have updated.  🙂
4. STORAGE!!!  Because our plan was (and is) to spend 2-3 months a year traveling with our Lance camper, we needed STORAGE!   One of the big reasons we chose our Lance is the two forward storage compartments, one a full pass through and one under the bed, accessed from inside or outside.  Plus three hanging cabinets (one of which we converted to shelves), full size drawers under the dinette seats and more. On our long trip, we didn't even use all our storage, primarily to try and keep the weight down!
5.  Construction quality.  OK, no camping trailer is going to be perfect and ultra-lights have lighter construction, so it's important that it be REALLY strong and well constructed.  Just think, the trailer is going to undergo a magnitude 6 earthquake everytime you tow it for hours on the interstate (worse on many of the roads we've traveled).  We like the quality of the inside cabinetry, the comfort of the dinette, lots of extra touches, the LED lighting which saves power, the skylight, even the queen size bed (although we did add a mattress topper to the Serta mattress).  We've had no issues with major things falling apart, even after shaking the trailer to death on the road to Chaco Canyon.
We have had minor issues with drawer latches needing re-adjusting after enduring the earthquake, electrical outlets getting loose, etc.  but we've been able to fix those ourselves easily.  Tighten screws regularly, that kind of stuff.
6.  Tank Size … OK, this one's not very glamorous but it was VERY important to us when we picked our trailer.  Most small trailers have 20ish gallon black, gray and fresh water tanks.  20 gallons is NOT very much if you're planning longer stays at campgrounds. Our Lance 1685 has 46 gallon tanks!  And so far, that's been enough for a weeks stay without having to make a trip to a dump station – even with 4 people.  We love our big tanks!
7.  4 Seasons Package…. we don't plan on camping in cold weather, but sometimes it just happens.  So far we've had snow on every long trip we've taken.  And several times the temps have been down in the mid 20's for consecutive nights.  We don't worry, our dual pane windows (try finding THOSE on an ultra light trailer!), insulated and covered tanks beneath and other Lance innovations keep all our stuff unfrozen and working – even in just 20 feet of trailer.
8.  Lifestyle  … we spent years tent camping … these days, we want to be comfortable.  Our Lance 1685 provides every luxury we could want – a microwave, an range with oven, a bigger refrigerator than we expected, a hot shower, a fully functional kitchen, TV (we added a Winegard G2 Satellite Dish for Direct TV), space to relax (or play games) if it's a crummy day, push button slideout, awning and even trailer hitch. Other "little" details make it better for us – dual blackout/daylight blinds – not mini-blinds except over the kitchen where fabric is not legal.
9.  Two axles and other stuff I care nothing about, but David does!  One axle makes for a lighter weight travel trailer.  But David thinks two axles makes a safer travel trailer.  The two axles make for a smoother towing experience.  We've not towed anything other than a ski boat with one axle, so we don't have a frame of reference, but I'd believe it.
10.   LANCE PEOPLE!  Maybe it's true with all brands, but somehow I don't see the camaraderie with other brands that I see with Lance.  Of course, it could be because we live east of the Mississippi and Lance is built in California, so they're just now making significant inroads here.  Seeing another Lance trailer or camper is a big deal.  We always go over, introduce ourselves and chat – and sometimes end up making new friends!  Lance has a committed owners group with a very helpful owners forum, Lance Owners Association or LOA (click here). 
This is LanceLand!   I hope you enjoy it as much as we do!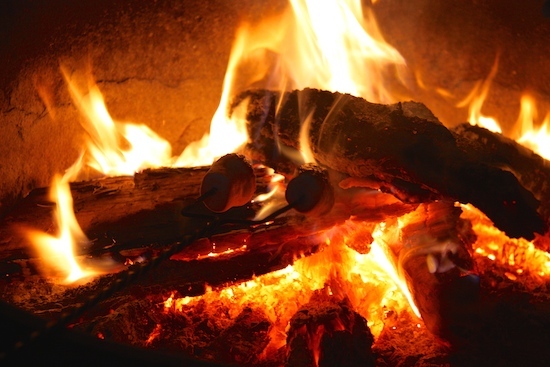 If you're already a Lance owner, we look forward to meeting you "out there".
And if you're considering a travel trailer, please give Lance a chance.  Anyone have anything to add?  Please leave a comment and share!  Cheers!  Jan